As another homeschooling mum (although admittedly only a short-term one) I was just going to share one of my 'lessons' as a comparison.
My children all have workbooks (so I don't need to do too much lesson preparation as I found that to be the hardest (most taxing) part).
I introduce a new sound and then the child will complete the first worksheet (independently generally once they reach this point in the curriculum). I teach them to read and spell using the new sound so each worksheet generally has a segmenting and blending activity.
The worksheets also revise the last few sounds that they have been taught which in this case are 'sh', 'ch', 'ee' and 'oo' (there is a sound review box on the bottom left hand corner which the children have to recite).
The first 'th' worksheet (as an example) is: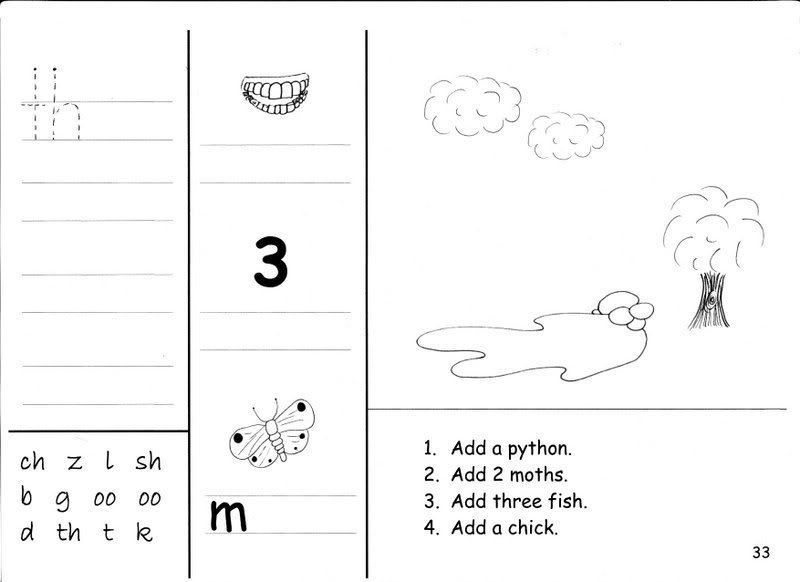 Depending on the child (their interest and ability), we may complete a second worksheet such as: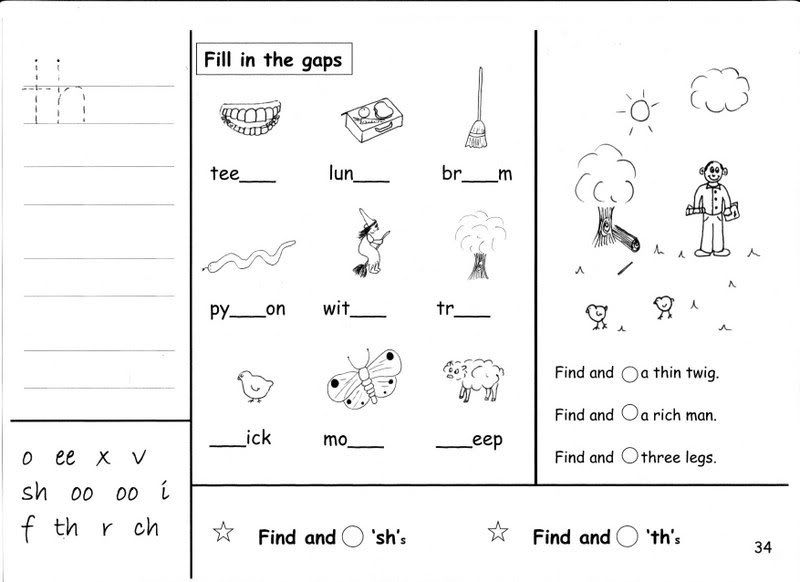 After that we read a book that uses that sound. Note that with my books the pictures are on the following page so the child cannot (even if they were allowed to
) predict.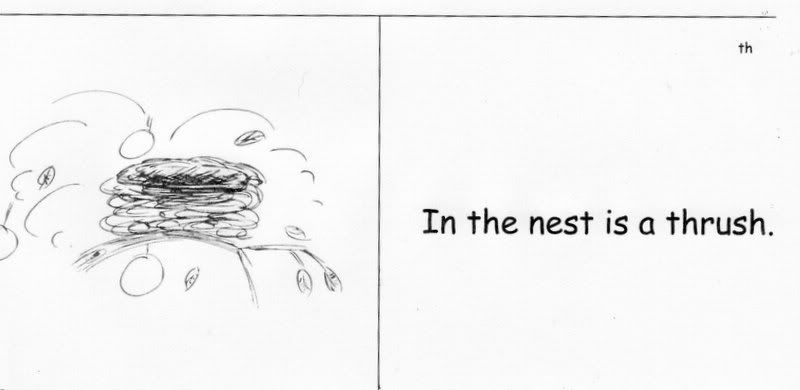 Then we might do one other activity e.g. writing a story (and creating a picture using different mediums) or a HFW activity or a game.
The following day, depending on whether the child has retained the sound we might do the last worksheet: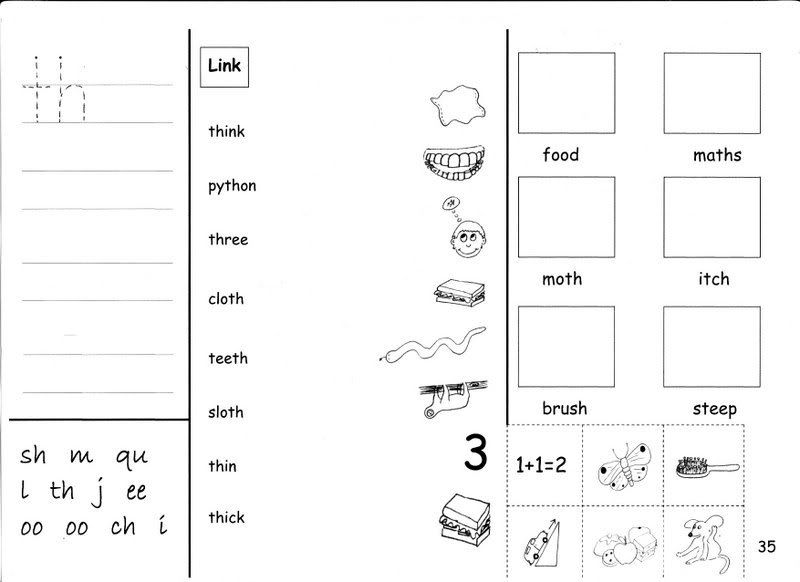 OR, we might move onto introducing the next sound.
That is my approach which I hope was helpful.
PS I love this photo sharing thing! I have mastered it!